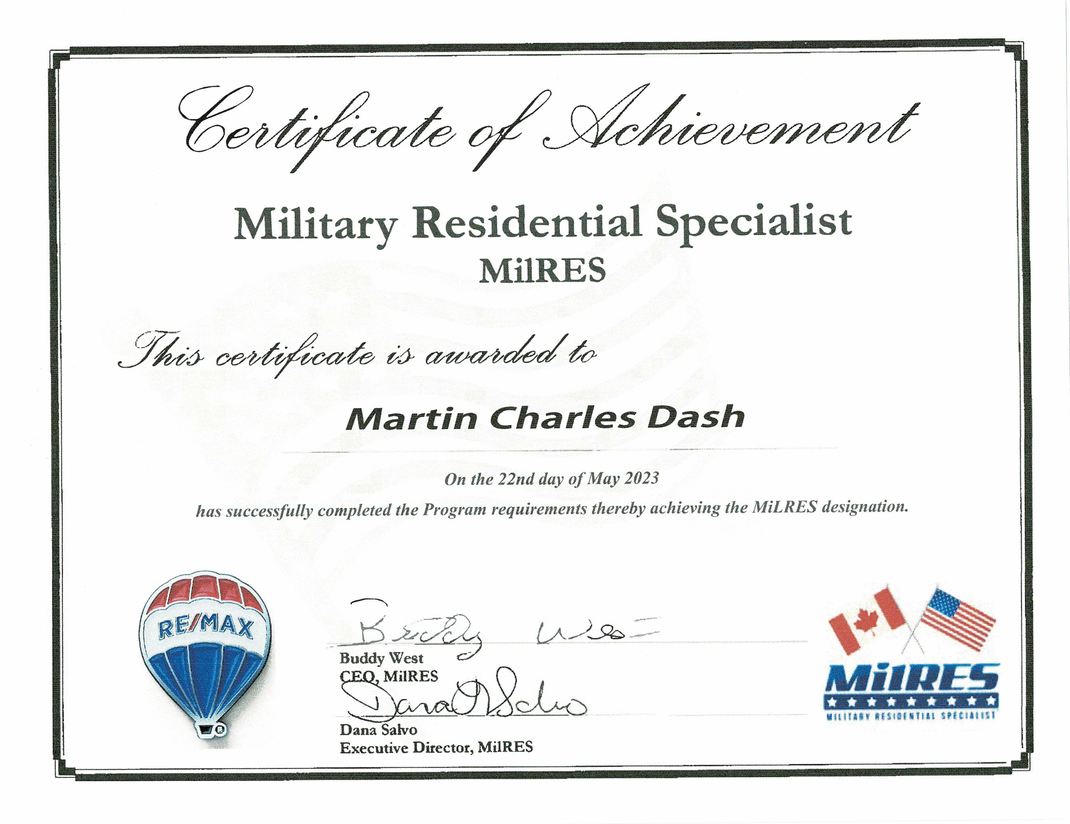 Martin Dash, of Dash Real Estate Group, has recently been awarded the Military Residential Specialist (MiIRES®) designation after completing all course requirements.
This professional designation is designed to serve those who served us first in the Canadian Armed Forces. 
Martin Dash is now a member of the GOMILRES network. 
This very special training will allow Martin Dash and his team to serve the special real estate needs of Canada's approximately 68,000 active personnel, 27,000 reserve personnel, 461,000 Veterans and their families. 
Dash Real Estate Group will be reaching out to Canada's Armed Forces personnel through the RE/MAX global network. 
Before becoming a Realtor, Martin Dash was an Infantry Officer in both the British Army and Canadian Army Reserve. 
Dash Real Estate Group is also very proud to partner with BMO, Bank of Montreal, Official Bank of the Canadian Defence Community, to present BMO's Canadian Defence Community Banking (CDCB) Program to all Canadian Forces personnel. More details to follow. 
These military heroes and their families deserve the best of care. 
With Martin Dash, MIIRES®, Dash Real Estate Group and BMO, they will now receive it.
. 
"It's an honour to now serve those who first served us.".